How Mini Storage can help you in 2021 Hong Kong Brands and Products Expo| One Storage
Release Date: 07-08-2021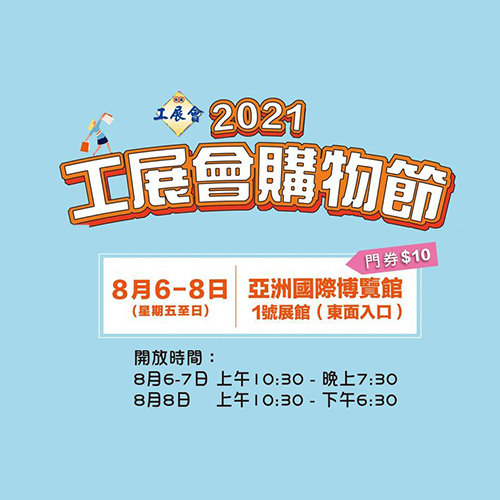 The fourth wave of the epidemic has caused the cancellation of many public events, including the 2020 Hong Kong Trade Fair Shopping Festival last year.
With the epidemic finally subsiding, the fair will be held at AsiaWorld-Expo for three days from today until 8 August. This year, there will be more than 250 booths, and the venue will be divided into five main zones, including leisure food, health and wellness, household products, clothing and beauty, and pet health, so that products of the same category can be displayed in one area.
The most important thing is that this year's fair has installed electronic payment tools for exhibitors, with all four types of vouchers being used to make it easier for people to shop with them. How can you ask a group of C9s to hold back when the price is so low and affordable? This way, they can buy and sell the shops at any time, but the storage space is limited ...... Don't worry! Mini storage can help you!
The advantage of renting mini storage is that you can put all the things you don't need for the time being into the storage, thus freeing up more space in your house and making your house much bigger.
Which mini-warehouse should I choose? If you don't have a clue about renting mini storage, why not try One Storage? There are nearly 30 branches of One Storage, and there are four different storage sizes for you to choose from: small, medium, large and extra large, ranging from as little as 8 feet to as large as 40 feet, so no matter how much you buy, there is bound to be a mini storage size that suits you.
When you go to trade fairs, you buy a lot of food, but storing food is the most annoying, because you are afraid that it will be crushed or spoiled.
Those who live in Yau Tong, Sai Wan, Tuen Mun and Tai Po are in luck, the above four One Storage mini storage outlets are offering great deals, some of them are offering the best deal - rent 6 get 8 free, why don't you check out One Storage's website?
If you don't know what size mini storage you want to rent, use the space calculator of One Storage.
There are other offers available, talk to us 👉🏻

https://m.me/onestorage
-----------------------------
One Storage|Nearly 30 shops in Hong Kong for you to choose from
Kennedy Town | Tai Po | Chai Wan | Siu Sai Wan | Wong Chuk Hang | San Po Kong | Yau Tong | Kwai Chung | Kwai Hing | Kwai Fong | Tsuen Wan | Tsing Yi | Fo Tan | Tuen Mun
Enquiry Hotline: 21112636
*For details and terms and conditions, please contact our customer service or website.