Tidying up by House Helper|Mini Storage Help!|One Storage
Release Date: 03-09-2021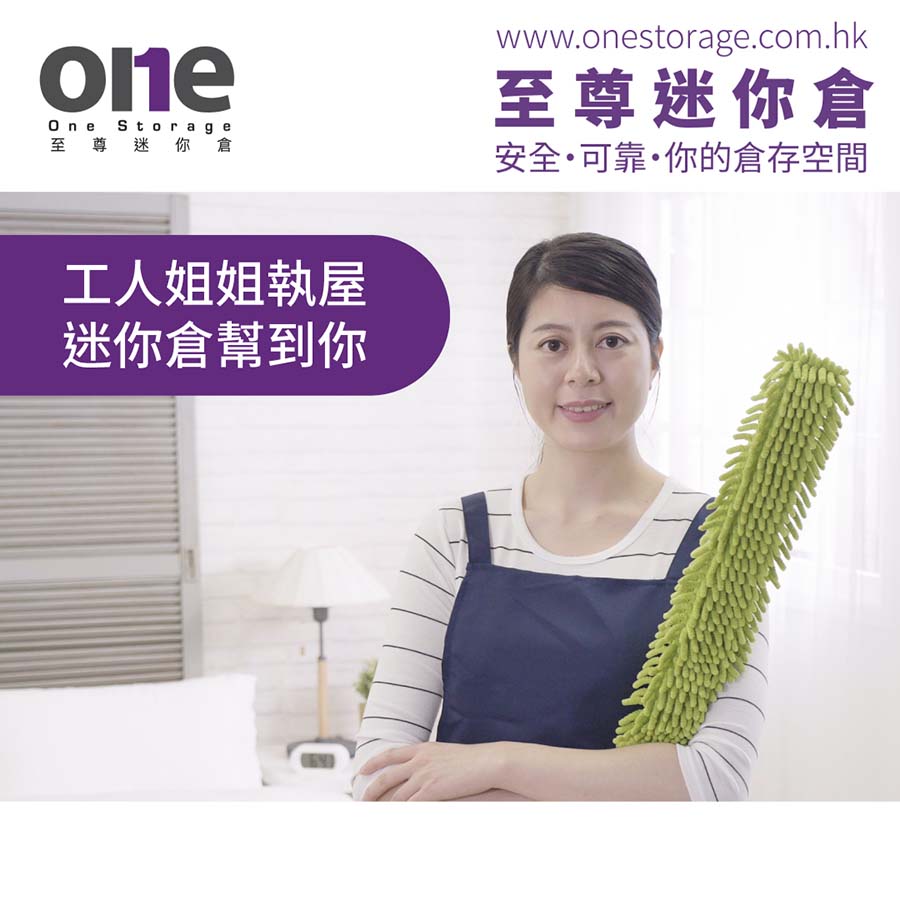 Hong Kong people live a busy life, and they don't even have time to deal with housework, so do they have extra time to handle the house? I also want to clean the housing estate, and I don't want to take care of it myself after leaving work, so some people will ask the worker's sister or ask the hourly help to do a simple clean up.
Although I asked for help, Du Zhong had a lot of wild troubles. On the one hand, I was so frightened that the worker's sister didn't know she would go to the side after she was obsessed with it. ..... What's more, there is no room for cleaning up the house, the living room and the same room are full, even if the worker's sister/hourly housekeeping ability is good, they can't make it back!
In addition, the worker sister doesn't know that the master wants to be clingy, and sometimes she is really helpless. In fact, instead of putting the fields together and putting them together, we should deal with them separately, and put all the commonly used items in the mini-storage~
Have you ever watched ViuTV's "The House" program in the front row, if you don't want to be like an example of one of the episodes, a living room becomes a hard-hit area, and a display cabinet becomes a clutter cabinet! Don't think it looks like this example from above? Rent a mini storage and take care of the room seriously~
In fact, renting a mini-storage has become one of the solutions to the problem of Hong Kong people improving their living space. Because the buildings in Hong Kong are small and expensive, it is difficult to get an extra inch of space to put in the wild. The only way to rent a mini-storage is to put the sundries. La!
If you don't know anything about renting a mini-storage, let's try to rent our One Storage supreme mini-storage! Our mini-storage is definitely the choice for confidence, so what?
Because One Storage has received good reviews from many customers, and our mini-storage stores are opening more and more in Hong Kong, Kowloon and the New Territories. Recently, the Kennedy Town branch, which is our supreme mini-storage, opened. The first 100 registered customers can receive a OneStorage insulation pot (worth $200 and $250)!
As for safety issues, there is no need to worry. All our mini-storages comply with the latest fire protection regulations and the Fire Department's mini-storage guidelines. In addition, One Storage mini-storages are equipped with all-weather security systems and intelligent security systems to ensure the safety of customers' items stored in One Storage. It is safe, and guests are not limited by the number of times, and they can self-storage for 24 hours. The ones who pick up the items they need are not too convenient! !
Want to know more, call us now!
If Du Zhong is worried about not washing, it is better to go directly to the website or contact customer service to make an appointment for a field visit!
Contact method:
Enquiry Hotline: 21112636
Nearly 30 Supreme Mini Storages in Hong Kong|The house decoration can help you|There is always one near you!
Kennedy Town | Tai Po | Chai Wan | Siu Sai Wan | Wong Chuk Hang | San Po Kong | Yau Tong | Kwai Chung | Kwai Hing | Kwai Fong | Tsuen Wan | Tsing Yi | Fo Tan | Tuen Mun